9A Mink Cambodian Hair Bunldes
Mink Hair Cambodian 9A Virgin Hair Bunldes

Cambodian 9a Virgin Hair Comes in Natural Black Color 1b, the End of hair is More Dark Brown. Our Cambodian Hair Has a Medium Luster Which Has a Bit of Shine to It. Also it is Extremely Durable and Shows Natural-look Appearance. It Would Last Over a Year With Proper Care. Last Point, Heat and Color Safe for Our Cambodian Virgin Hair.
9A Mink Cambodian Hair Bunldes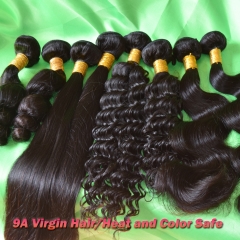 Sale